NOT YOUR SIDEKICK
AUTHOR: C B LEE
SERIES: NOT YOUR SIDEKICK, #1
GENRES/ SUBJECTS: YA SUPERHEROES, LGBTQIA (BI, TRANS, F/F)
★★★★
I read this for the #DAReadAThon Prompt: Expecto Patronum! Features: Biracial, Bisexual MC, trans MC, f/f relationship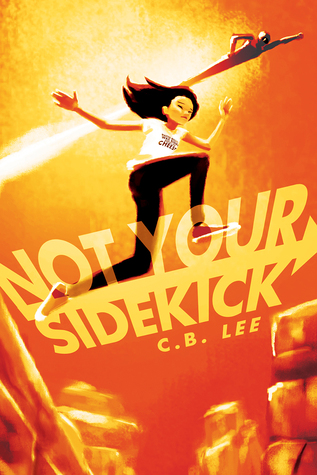 Welcome to Andov
er… where superpowers are common, but internships are complicated. Just ask high school nobody, Jessica Tran. Despite her heroic lineage, Jess is resigned to a life without superpowers and is merely looking to beef-up her college applications when she stumbles upon the perfect (paid!) internship—only it turns out to be for the town's most heinous supervillain. On the upside, she gets to work with her longtime secret crush, Abby, who Jess thinks may have a secret of her own. Then there's the budding attraction to her fellow intern, the mysterious "M," who never seems to be in the same place as Abby. But what starts as a fun way to spite her superhero parents takes a sudden and dangerous turn when she uncovers a plot larger than heroes and villains altogether.
🤖 This is my second diverse YA superhero novel in as many weeks (yay!) and I'm pleased to say that each stood on it's own and was completely individual. While Dreadnought was about a girl coming to terms with her new abilities, Not Your Sidekick is about the very opposite. Jess feels overshadowed in her super-powered family and gradually accepts that special abilities aren't necessarily what makes her special.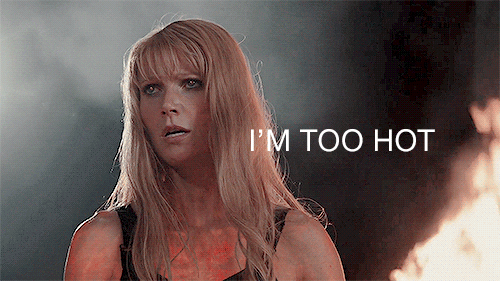 ❤️ I loved Jess and her friends — Bells, Emma and Abby. I also really appreciated that certain things were stated explicitly within the text — Jess is Chinese/Vietnamese and bisexual, and Bells is trans (which pronouns he prefers are actually discussed). I loved the slow build relationship between Abby and Jess, which came across as very sweet. I thought the secret identity/ mix-up between them was a nice nod to the Lois Lane/ Clark Kent/ Superman dynamic, although it did feel like Jess missed some fairly obvious signs at some points. Even the Tran family domestic robot, Cha, with no dialogue manages to be adorable in a very BB8/ R2-D2 way.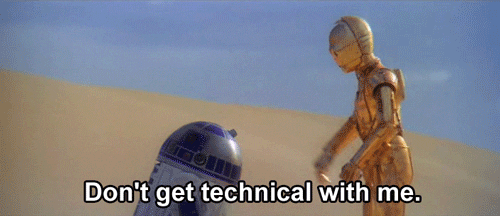 🌎 The world-building and history has obviously had a lot of thought put into it, from the superhero/villain powers and training system, to the reorganising of the world after the WWIII 'Disasters' to the dynamics of Jess' school and town. I really liked that Lee came up with a tiered structure of superpower levels, based on things such as how long the ability can be used for. This seems like the kind of bureaucratic thing that would actually happen if superpowers were real. The only problem I had with this was that in places it felt a little like information overload, and then in others it was a little too vague to understand easily. I noticed this more towards the end — when the superhero and government conspiracy came up — and I noticed I was starting to skim read a little bit.
💾 The writing is quite simple but the POV felt a little awkward to me. The story is written in third person present, which just felt a little odd sometimes and occasionally threw me out of the action. Overall, though, I thought this was a sweet romance with a fun hero plot and some great characters.