THE HAMMER OF THOR


AUTHOR: RICK RIORDAN
SERIES: MAGNUS CHASE & THE GODS OF ASGARD, #2
GENRES/ SUBJECTS: YA, URBAN FANTASY, MYTHOLOGY
★★★★☆

I read this for the #DAReadAThon Prompt: Expellirmus! Features: Muslim MC, Deaf MC, Genderfluid MC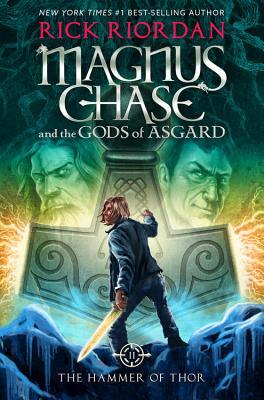 Thor's hammer is missing again. The thunder god has a disturbing habit of misplacing his weapon–the mightiest force in the Nine Worlds. But this time the hammer isn't just lost, it has fallen into enemy hands. If Magnus Chase and his friends can't retrieve the hammer quickly, the mortal worlds will be defenseless against an onslaught of giants. Ragnarok will begin. The Nine Worlds will burn. Unfortunately, the only person who can broker a deal for the hammer's return is the gods' worst enemy, Loki–and the price he wants is very high.
I love the Magnus Chase series, it's easily my favourite of Rick Riordan's books since the original Percy Jackson and the Olympian, and this one was every bit as good as the first.
The action gets started right away and the plot keeps moving along. There's wonderful cameos from various Norse gods and mythological figures, treated in the usual Riordan style, so they're never exactly how you're expecting. The pop-culture references abound and are hilariously funny as is the bantering between our trusty group of heroes. I still love the idea that Thor binge-watches his TV shows through Mjölnir and his man-cave was glorious.
Magus is a great narrator. I love how he's written and all his little throw away comments and snide remarks. His is definitely my favourite POV since Percy. As wonderful as Magnus is, this books real strength was that it really padded out the supporting characters from the first book (as a good sequel should of course).
Samirah is amazing (again) – balancing the vulnerability she feels about Loki and her relationship with Amir with her badass Valkyrieness. I like they way her religion is handled too. She never seems to have an issue fitting all the gods and magic around her own beliefs.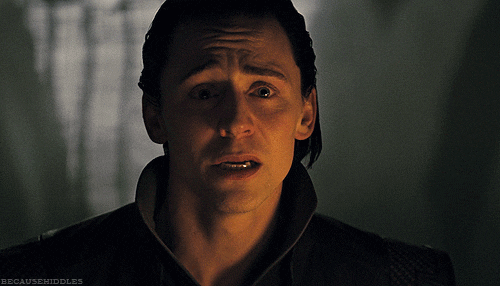 Hearthstone and his crappy dad broke my heart in this book, even though it was hinted at in the first one. The backstory was so tragic and I just really hope Hearth is able to forgive himself in future books. Similar to Sam's religion, I liked the way Hearth's deafness was constantly present but never made a big deal of. The references to ASL or the way the text is formatted is there to show he's signing but it's just another aspect of the character. This was also true of the new addition, Alex Fierro, who is gender-fluid and makes it very clear which pronouns Magnus is to use and when.
When's the next one out?