DREADNOUGHT
AUTHOR: APRIL DANIELS
GENRES/ SUBJECTS: YA, SUPERHEROS, LGBTQIA (TRANS)
RATING: 4.5
I read this for the #DAReadAThon Prompt: Protego! Features: Trans MC, #ownvoices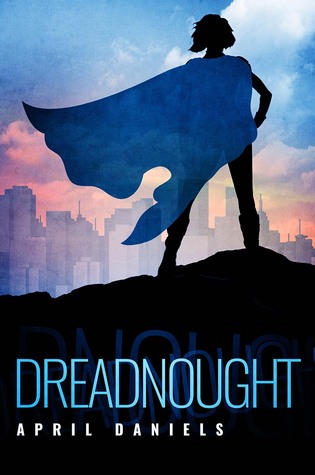 Danny Tozer has a problem: she just inherited the powers of the world's greatest superhero. Until Dreadnought fell out of the sky and died right in front of her, she was trying to keep people from finding out she's transgender. But then her second-hand superpowers transformed her body into what she's always thought it should be. Now there's no hiding that she's a girl.
It should be the happiest time of her life, but between her father's dangerous obsession with curing her girlhood, her best friend suddenly acting like he's entitled to date her, and the classmate who is secretly a masked vigilante, Danny's first weeks living in a body that fits her are more difficult and complicated than she could have imagined.
She doesn't have much time to adjust. Dreadnought's murderer, a cyborg named Utopia, still haunts the streets of New Port City. If Danny can't sort through the confusion of coming out, master her powers, and stop Utopia in time, humanity faces extinction.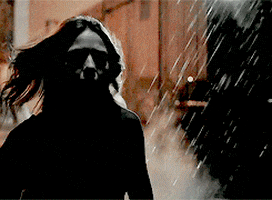 😍 I'm a huge fan or comic-books and superheroes, so this book was right up my street. The main character, Danny, is sweet and brave. She's trying her best to deal with both the her new-found supervillian related problems, and a really tough home-life. I thought the descriptions of her life pre-Dreadnought — the horror of unwanted puberty and her changing body — were incredibly vivid and well done. Becoming Dreadnought gives Danny literally the perfect body in every way, so there's no physical transitioning, but she does have to deal with a massive amount of blow-back from her parents and (supposed) best friend, as well as a lot of generalised tran-phobia from her fellow superheroes.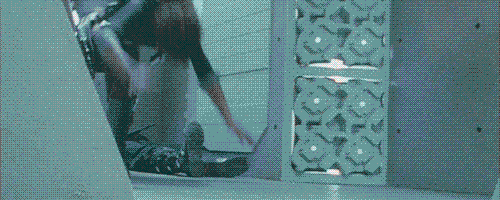 🤠 The supporting characters were well-written and believable. I loved spunky cow-girl Calamity and the supportivness of both Doc Impossible and Valkyrja. Danny's dad made me want to hit something, while I felt torn between pity and frustration with her mum, and Graywytch made my seethe. I thought all the characters were convincing in their own ways and personalities but readers might want to watch out as some of these characters say some pretty ugly things to and about Danny and trans people in general.
🏠 I loved the settings, from the dive bars Danny goes sleuthing in with Calamity to Doctor Impossible's futuristic lab, they would have fit perfectly into any Marvel or DC superhero movie. The fight scenes are as dramatic as you'd expect from superheroes with lots of action and violence. The villian, Utopia, was sutabily threatening, even if I didn't fully follow her motivations at some points. The action in a way felt secondary to understanding Danny's character and story, which I actually felt was a good way to play it.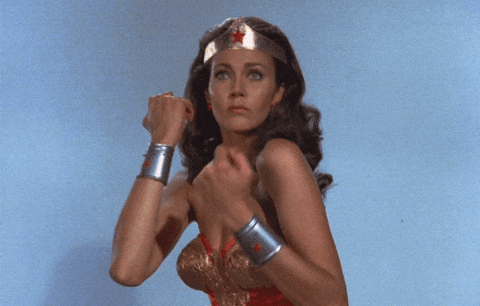 👗 I loved watching Danny gradually grow in confidence and strength. The moment were she stands up to the other superheroes –telling them that if they want her powers they can just try and take them — is completely glorious. I also really liked that her growing confindence wasn't completely linear — Danny is able to shout down the entire superhero Legion Pacifica and fight crime, while (understandably) still struggling to confront her abusive father.I thought that this added a touch of realism to the comic-book setting and made Danny's character feel like a real teenager struggling to find her place.