SHADOWS ON THE MOON
AUTHOR: ZOË MARRIOTT
SERIES: THE MOONLIT LANDS #1
GENRES/ SUBJECTS: YA, RETELLING
RATING: 4.5*
Goodreads link
I read this for the #12DaysofDiversity Retellings readathon. Features: Non-Western Stories and Myths, Protagonist of Colour (Asian MC, Black Love Interest), PTSD. Warning: Contains scenes of self-harm and attempted sexual assault.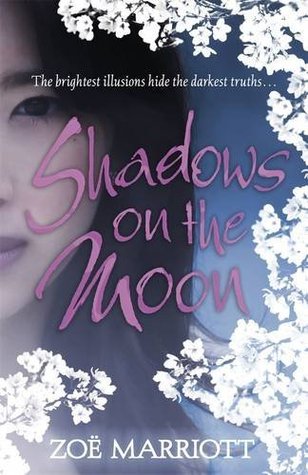 A powerful tale of magic, love and revenge with a strong female lead set in fairy-tale Japan; this is "Cinderella" meets "Memoirs of a Geisha". Trained in the magical art of shadow-weaving, sixteen-year-old Suzume is able to recreate herself in any form – a fabulous gift for a girl desperate to escape her past. But who is she really? Is she a girl of noble birth living under the tyranny of her mother's new husband, Lord Terayama, or a lowly drudge scraping a living in the ashes of Terayama's kitchens, or Yue, the most beautiful courtesan in the Moonlit Lands? Whatever her true identity, Suzume is destined to capture the heart of a prince – and determined to use his power to destroy Terayama. And nothing will stop her, not even love.
🌙 In this story poor Cinderella — Suzume — has probably the hardest road of any Cinderella I've seen. Suzume is a wonderfully written,  complex and flawed character. She's determined when it comes to her goals, brave and kind but also makes a few very bad decisions.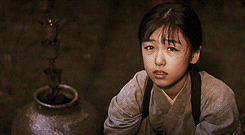 ⚔ I really liked that the 'Princess' elements such as going to the ball, meeting the Prince etc. aren't simply given to a passive Cinderella. Suzume is taught to use her magic — shadow-weaving — and trained in other courtly skills, by two very different 'fairy-Godmother' characters. She then uses these skills to go out and take what she wants.
👠 I also loved that while being based on a fairytale where the love-story is the main theme, in this Suzume is has greater concerns. She doesn't want to win the Prince because it's romantic, but because it's a calculated step to help her get her revenge. I thought this was an interesting idea, and gives her a better motive for risking so much. For romance fans there is a love-interest — Otieno — but for the most part he's easy enough to ignore.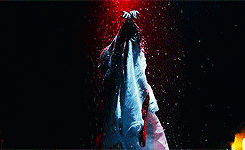 💔 My only gripe with this book is the ending/ finale which I felt was a little too easy considering the build-up of all Suzume's hard work. I would have loved if she had gone through with her plan and it played less to the romantic happily-ever-after ending. Other than that, this is a wonderfully original and epic-feeling retelling, with some great characters.