SEVEN TEARS AT HIGH TIDE
AUTHOR: C. B. LEE
GENRES/ SUBJECTS: YA, RETELLING, ROMANCE, LGBTQIA (M/M)
RATING: 3.5*


Goodreads link
I read this for the #12DaysofDiversity Retellings readathon. Features: LGBTQIA (Bi Protagonist, M/M Relationship), Protagonist of Colour (Asian MC).
The sea holds many secrets …
Kevin Luong walks to the ocean's edge with a broken heart. Remembering a legend his mother told him, he lets seven tears fall into the sea. "I just want one summer—one summer to be happy and in love."
Instead, he finds himself saving a mysterious boy from the Pacific—a boy who later shows up on his doorstep professing his love. What he doesn't know is that Morgan is a selkie, drawn to answer Kevin's wish.
As they grow close, Morgan is caught between the dangers of the human world and his legacy in the selkie community to which he must return at summer's end.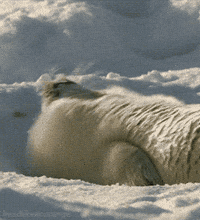 🐬 This is a cute, sweet little romance. It's a contemporary The Little Mermaid retelling combined with some selkie folklore.
😆 Compared to most of the selkie stories I've heard — which can be pretty depressing things — this is pretty light and free of angst. There's a little bit around the choice Morgan has to make but most of the story focuses on the building romance between Kevin and Morgan. The most memorable scenes are the ones where each boy is learning about the other's world, and seeing Morgan getting to grips with human ideas and habits are the funniest parts in the book.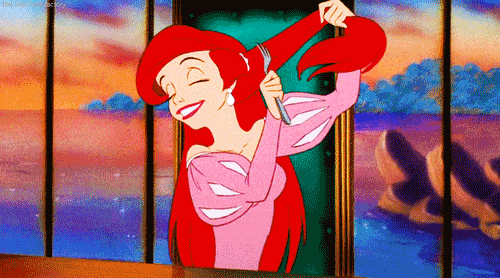 ❤️ The romance is well-written and even though it starts as insta-love on Morgan's part, the relationship builds more naturally as they spend time together. There's also a few nice little subplots involving selkie hunters, Morgan's parents (the more traditional selkie story) and some nice scenes with Kevin's family.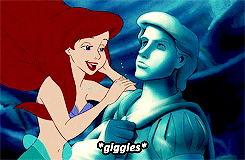 🌊 The writing is lovely and descriptive, with a nostalgic summer romance bitter-sweet feel. I felt the villain's were a little lacking in terms of real threat, and that everything wrapped up in a bit of a hand-wave but overall this is a solid, sweet story.