THE WRATH AND THE DAWN
AUTHOR: RENÉE AHDIEH
SERIES: THE WRATH AND THE DAWN #1
GENRES/ SUBJECTS: YA, RETELLING, FANTASY, ROMANCE
RATING: 3*
I read this for the #12DaysofDiversity Retellings readathon. Features: Non-Western Stories and Myths, Protagonist of Colour.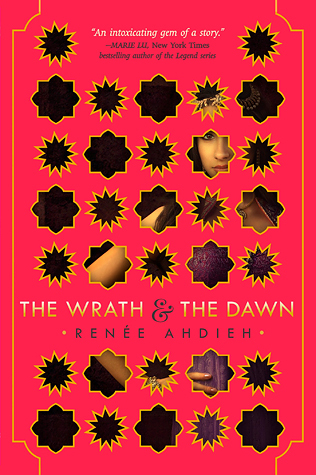 In a land ruled by a murderous boy-king, each dawn brings heartache to a new family. Khalid, the eighteen-year-old Caliph of Khorasan, is a monster. Each night he takes a new bride only to have a silk cord wrapped around her throat come morning. When sixteen-year-old Shahrzad's dearest friend falls victim to Khalid, Shahrzad vows vengeance and volunteers to be his next bride. Shahrzad is determined not only to stay alive, but to end the caliph's reign of terror once and for all.
Night after night, Shahrzad beguiles Khalid, weaving stories that enchant, ensuring her survival, though she knows each dawn could be her last. But something she never expected begins to happen: Khalid is nothing like what she'd imagined him to be. This monster is a boy with a tormented heart. Incredibly, Shahrzad finds herself falling in love. How is this possible? It's an unforgivable betrayal. Still, Shahrzad has come to understand all is not as it seems in this palace of marble and stone. She resolves to uncover whatever secrets lurk and, despite her love, be ready to take Khalid's life as retribution for the many lives he's stolen. Can their love survive this world of stories and secrets?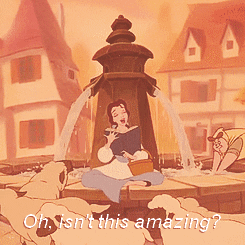 Far off places, daring sword fights, magic spells, a prince in disguise
🌺 Ahdieh's writing is beautiful. It's rich and descriptive without becoming overdone or florid.
👑 Shahrzad is a completely awesome, leading lady. She's determined and smart. My only issue was that she felt a little older than she's meant to be? Maybe if she was just a year or two older it would fell like a better fit?
🌏 I found the secondary storyline, with Tariq, Rahim etc. to be far, far duller than Shahrzad's — I felt myself drifting whenever we went back to them. On the other hand, I loved all the secondary characters and plotlines going on in  Shahrzad and Khalid's world at the palace. I also loved the stories Shahrzad tells to Khalid at night. They really helped to give the world/culture a lot of depth and fitted in with the rest of the story perfectly.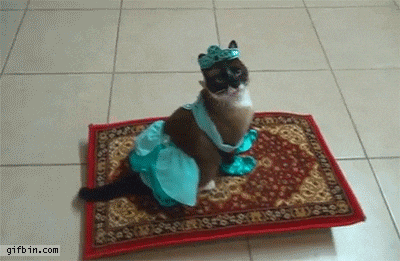 ❤️ The story contains the usual YA love triangle, which I'm not a huge fan of anyway. Shahrzad's choice are childhood sweetheart Tariq, who's dull, possessive and bossy, or Khalid, who kills his wives. I didn't like Khalid at first but he grew on me — Tariq didn't. Khalid is definitely a problematic fave though.
🔪 To be a bit nit-picky about the plot, I could have done with a bit more conflict, and a bit more contrast between good and bad. Shahrzad gets over her hatred of Khalid awfully quickly and bonds with the rest of the characters so it feels like there's not much propelling her forward.
⚡️ At the bit finally, I couldn't stop seeing Jahandar as this guy, so I'm hoping that going to create some real conflict in the next book.