THE STAR-TOUCHED QUEEN


AUTHOR: ROSHANI CHOKSKI
SERIES: THE STAR-TOUCHED QUEEN #1
GENRES/ SUBJECTS: YA, FANTASY, ROMANCE, MYTHOLOGY, RETELLING
RATING: 4*


Goodreads link

I read this for the #12DaysofDiversity Retellings readathon. Features: Non-Western Stories and Myths, Protagonist of Colour.
Maya is cursed. With a horoscope that promises a marriage of death and destruction, she has earned only the scorn and fear of her father's kingdom. Content to follow more scholarly pursuits, her whole world is torn apart when her father, the Raja, arranges a wedding of political convenience to quell outside rebellions. Soon Maya becomes the queen of Akaran and wife of Amar. Neither roles are what she expected: As Akaran's queen, she finds her voice and power. As Amar's wife, she finds something else entirely: Compassion. Protection. Desire…
But Akaran has its own secrets—thousands of locked doors, gardens of glass, and a tree that bears memories instead of fruit. Soon, Maya suspects her life is in danger. Yet who, besides her husband, can she trust? With the fate of the human and Otherworldly realms hanging in the balance, Maya must unravel an ancient mystery that spans reincarnated lives to save those she loves the most…including herself.
👻 It's a Hades/Persephone retelling — so obviously I needed this in my life right away. And the Indian influences and mythology blended in beautifully making it a great new take on an old favourite. I loved the elements of the Otherworld and especially reincarnation, which I don't think I've read about before.
🌸 Chokski has a lovely, lyrical way of writing that is gorgeous to read and get lost in.
🌜 The settings are beautiful. Bharata, the Night Bazaar and Akaran are all very different but completely believable. I loved the sense of wonder in the  Night Bazaar, it's one of those 'book locations you'd love to visit'. Akaran had a wonderfully dreamlike quality, which made sense and I loved all the unique things Maya finds there from the memory tree to the reincarnation pool.
💃 The characters are great and each definitely has their own personality. Maya is the perfect Persephone, kind and caring but also clever and cunning. She's going to be a wonderful queen. Alongside Maya, Gauri and Kamala were my favourite characters, and Amar deserves to be on all of those 'book boyfriend' lists.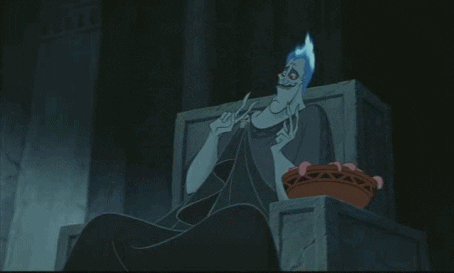 💕 My only gripe is that I would have liked to see a little more development of Amar's character and the relationship between him and Maya. If I had to pick seeing more of him or the time and depth shown for Maya's character, I'd pick her every time though so I'm not sure.