THE FIREBIRD'S TALE
Author: Anya Ow
Genres/ subjects: LGBTQIA+ (M/M), fantasy, retelling
Rating: 4*
The Firebird's Tale begins with the end of a familiar story: a Prince who never smiled, and by Imperial decree, has to marry the one who managed to make him do so.
Except that it was all an accident, and the Prince would say he didn't actually smile at the thief who dared to rob a Tsar, and the thief was not even a woman—or, as it turns out, even human.
🤴 Okay, there's so much more to this story than the synopsis implies, literally the marriage is just the start. The plot has lots of political maneuvering, adventuring and a sweet romance.
🏰 The world the story is set in is heavily influences by Russian/ Slavic folklore, which I absolutely love. It felt more obviously Russian-inspired than either The Grisha Trilogy or Vassa in the Night, both of which I read this year.
🐦I've never seen a story with a fire bird before, so this was a fantasy first for me. The book also has wargs, ruslika, all manner of witches and a terrifying Baba Yaga.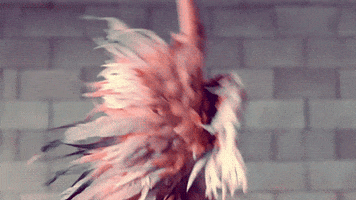 📖 Nazar loves telling Aleksei fairytales, so the story is littered with wonderful little retellings of well-and lesser-known stories such as Vasilisa the Beautiful, Rapunzel, Deerskin and Snow White. These are so cleverly used in the novel — each story develops the history and world-building, and in the telling of them we also see the relationship between the characters play out.
*A copy of this book was provided by the publisher via NetGalley and I'm freely giving my honest review.*