HAG IN EXILE
AUTHOR: RIVKA AARONS-HUGHES
GENRES/ SUBJECTS: YA, FANTASY, ROMANCE, LGBTQIA+ (F/F, background F/M/M), NOVELLA
RATING: 3.75*
Beira, the Winter Hag, has been whisked off to hiding in Loving, Michigan. It's for her own good, she's been told, but she's starting to suspect it's a lot more useful to someone else. With the Winter Solstice rapidly approaching, she doesn't have time to worry about those who might wish her ill—or her growing feelings for Plum, a New Fae and one of her only contacts since she arrived in Loving.
Then another New Fae shows up, puts Plum under a love spell, and tries to further isolate Beira. And it may be too late for Beira to fix everything rapidly ruining her life.
✨I loved the world-building and magical mythology of this story. The town harbors centaurs, shape-shifters, elemental spirits like Beira and characters from fiction (Plum is the sugarplum fairy in The Nutcracker). Most of the magic is low-key, worked into the characters lives — e.g. the shape-shifting owls deliver take-out — which contrasts with the big Solstice ritual Beira performs.
❤️ The relationship between Plum and Beira is very cute, but a little rushed. I love the grumpy/cheery trope — Plum is optimistic and happy-go-lucky whereas Beira is a bit of a recluse, insecure about her appearance and age.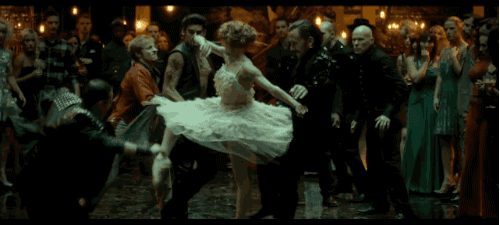 ❄️ I thought this novella had an awful lot of potential, but I think the story would have been stronger is it was expanded out a bit more. The author has so many great ideas, I would have loved to have seen more — the town's residents (their magic and histories), Plum's friendship with Luke and the development between Plum and Beira.
*A copy of this book was provided by the publisher via NetGalley and I'm freely giving my honest review.*