Bib·li·o·phile Fridays is a new weekly meme, co-hosted by Aurora and myself. Please come check us out over at the Goodreads group, we'd love to have you take part.
The Christmas Elves are getting ready! Pick 5 books featuring classical Fantasy characters (elves, trolls, wizards, etc).

My five choices for this weeks theme.
Men at Arms by Terry Pratchett (The Discworld series in general) – Mainly Trolls and Dwarves, but just about everything else too.
Artemis Fowl by Eoin Colfer – Pixies, fairies goblins etc and LEPrecon police force.
The Dresden Files by Jim Butcher – Wizards and Sidhe/ Vampire Courts of various types.
Dead Witch Walking by Kim Harrison – UrbFan witches, vampires and pixies.
The Princess and the Goblins by George MacDonald – Goblins. And a Princess. Obviously.
A little more detail: Artemis Fowl by Eoin Colfer
Summary.
Twelve-year-old Artemis Fowl is a millionaire, a genius—and, above all, a criminal mastermind. But even Artemis doesn't know what he's taken on when he kidnaps a fairy, Captain Holly Short of the LEPrecon Unit. These aren't the fairies of bedtime stories—they're dangerous! Full of unexpected twists and turns, Artemis Fowl is a riveting, magical adventure.
Some of my Favourite Covers.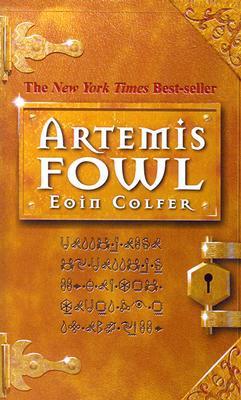 My fancasting picks.