I was tagged in this by notsomoderngirl, and it's a cute little tag that's got some fun themed questions. She's got some great answers too, so you should go check that out as well.
Since we're running so far behind Fall and into Winter, I'm just going to nominate anyone who want to have a go. 🙂
Apple Picking- a book on your 'to be read' list that you can't wait to take a bite out of!
Just one?!? Okay, okay… I can narrow it down to Labyrinth Lost, Fear the Drowning Deep, The Female of the Species, Crooked Kingdom and Magnus Chase and the Hammer of Thor. That's the lowest I can go.
Corn Maze- a book that's so much fun to get lost in!

Haunted Houses- a book that scared you silly!
I don't read much real horror, although I do like creepy, paranormal etc. The Lottery was really scary in a very subtle, realistic way.
Pumpkin Patches- the latest book you bought!
Technically this would probably be one of the subscription box that arrived this week (I went a little overboard this month), which I've put in my unboxing posts. The last books I specifically bought though are Unicorn Tracks by Julia Ember and The Abyss Surrounds Us by Emily Skrutskie.
Scenic Drives- a book that is lyrically beautiful!
I'm currently reading Cruel Beauty by Rosamund Hodge and the writing is very lush and descriptive. I think it might stray a little too close to purple prose for some people, but I really like detailed paragraphs fleshing out the world. Although it might not suit every story, I think it works perfectly for a high-fantasy fairytale retelling.
Pumpkin Carving- a book you didn't like and wouldn't mind carving up!
Not That Kind of Girl: A Young Woman Tells You What She's "Learned" by Lena Dunham.
Hiking- a book that was a highly enjoyable romp!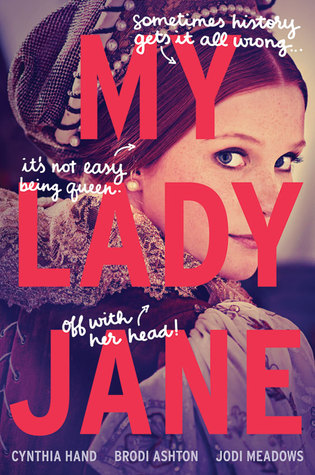 Drinking Apple Cider- a sweet book to cuddle under the covers with!
Jumping in a Leaf Pile- a book that reminds your childhood!
I guess I was an odd kid cause I loved both of these totally different series.