Bib·li·o·phile Fridays is a new weekly meme, co-hosted by Aurora and myself. Please come check us out over at the Goodreads group, we'd love to have you take part.
Special Education Day – The anniversary of the Individuals with Disabilities Act (IDEA)! Pick 5 books featuring characters with disabilities.
My five choices for this weeks theme.
Six of Crows by Leigh Bardugo
The Curious Incident of the Dog in the Night-Time by Mark Haddon
Wonder R.J. Palacio
The Secret Garden by Frances Hodgson Burnett
Treasure Island by Robert Louis Stevenson
 Choosing books for this topic makes me realise how few book with disabled characters I've actually read. As it is, a few of the ones on my list are book I want to read not that I have. Any recs of books with good representation of disabled characters is much appreciated.
A little more detail: The Secret Garden by Frances Hodgson Burnett.
Summary.
When orphaned Mary Lennox comes to live at her uncle's great house on the Yorkshire Moors, she finds it full of secrets. The mansion has nearly one hundred rooms, and her uncle keeps himself locked up. And at night, she hears the sound of crying down one of the long corridors.
The gardens surrounding the large property are Mary's only escape. Then, Mary discovers a secret garden, surrounded by walls and locked with a missing key. One day, with the help of two unexpected companions, she discovers a way in. Is everything in the garden dead, or can Mary bring it back to life?
Some of my favourite covers.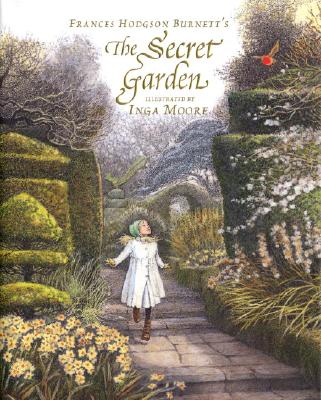 The Author.
Frances Eliza Hodgson Burnett (24 November 1849 – 29 October 1924) was an English-American novelist and playwright. She is best known for the three children's novels Little Lord Fauntleroy (published in 1885–1886), A Little Princess (1905), and The Secret Garden (1911).