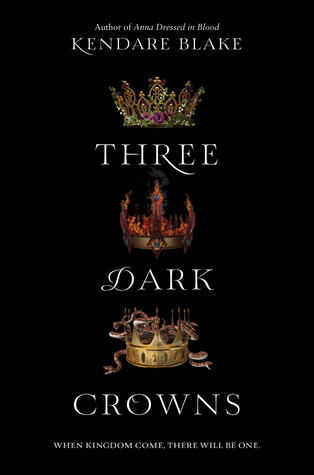 Three Dark Crowns
Author: Kendare Blake
Series: Three Dark Crowns, #1
Genres/ subjects: Fantasy, YA
Rating: ****
       In every generation on the island of Fennbirn, a set of triplets is born: three queens, all equal heirs to the crown and each possessor of a coveted magic. Mirabella is a fierce elemental, able to spark hungry flames or vicious storms at the snap of her fingers. Katharine is a poisoner, one who can ingest the deadliest poisons without so much as a stomachache. Arsinoe, a naturalist, is said to have the ability to bloom the reddest rose and control the fiercest of lions.
But becoming the Queen Crowned isn't solely a matter of royal birth. Each sister has to fight for it. And it's not just a game of win or lose . . . it's life or death. The night the sisters turn sixteen, the battle begins.
The last queen standing gets the crown.
Three dark sisters
All fair to be seen,
Two to devour
And one to be Queen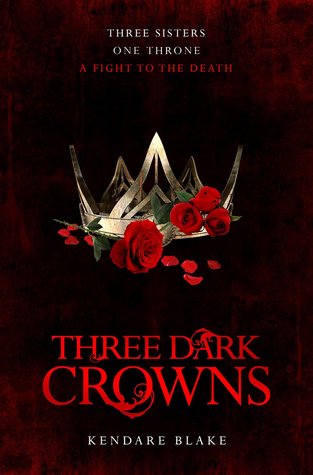 Okay, this was a tricky review to write because I really did enjoy it (see those four stars?) but I had issues with it too.
The premise, triplet queens with various powers face-off, is incredibly cool and had me pre-ordering the book months in advance. After reading it however, I think it's possibly the blurb that's actually the problem. I've seen the story described as slow, which it admittedly is a little in parts, but mostly my problem was that I expected the focus of the story to be the fight between the three, which doesn't really kick off until the last chapter. I think the sequel will actually be the story I expected to find in this book.
The three separate plotlines give a sense of epic scale to the plot, there's lots of different characters and motivations going on in the worlds of each sister. At times though this felt overdone and became a bit confusing. I felt like to much time was devoted to secondary characters and not enough given to fully developing a connection to the queens and their personalities. Jules and Joseph especially hogged a lot of pages, as did the love triangle with Mirabella. None of which seemed to add anything to the plot.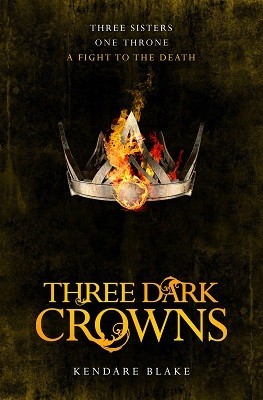 The plot twists at the end of Katherine and Arinsoe's stories are really cool although I have to admit I suspected that was what was coming. I did really enjoy the story, although it could possible have to with a bit more attention to the three girls. They all seemed a little too passive in the power struggles around them. The final few chapters saw each of them, especially Katherine, come to some serious revelations so I'm hoping for a no-holds-barred, pedal-to-the-metal sequel.