Book Traveling Thursday is a weekly event held over on Goodreads by Danielle and Catia.
This week's topic is a freebie, so I've went back and picked the theme from May 19th – Choose a book that features your favorite LGBTQ couple
Fatal Shadows (The Adrien English Mysteries series) by Josh Lanyon
One sunny morning Los Angeles bookseller and aspiring mystery author Adrien English opens his front door to murder. His old high school buddy (and employee) has been found stabbed to death in a back alley following a loud and very public argument with Adrien the previous evening.
Naturally the cops want to ask Adrien a few questions; they are none too impressed with his answers, and when a few hours later someone breaks into Adrien's shop and ransacks it, the law is inclined to think Adrien is trying to divert suspicion from himself.
Adrien knows better. Adrien knows he is next on the killer's list.
Original cover.
Cover in my country (UK). I don't think there's a specific edition, but this is the one amazon UK pops up. This would probably be one of my faves.
Favourite covers.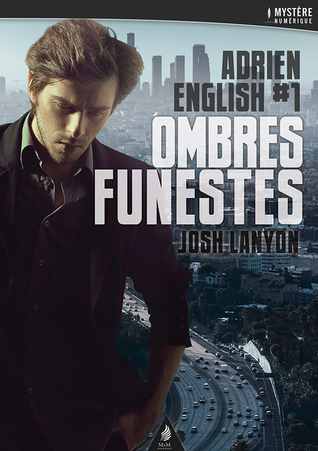 Least Favourite covers. 
Which topic did you pick for this weeks freebie?